Beyond Art Therapy Healing Scars & Grief Activity
Try this Beyond Art Therapy activity with clients / students who suffer from trauma, or grief. As always, you should try this on yourself before trying it on your Beyond Art Therapy clients, or Beyond Art Therapy students.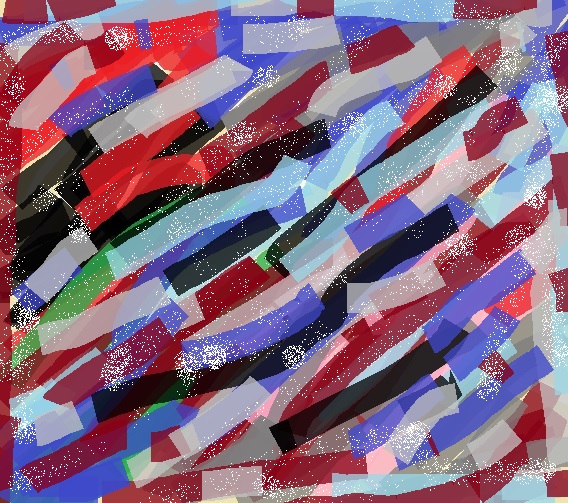 This Beyond Art Therapy activity is a very powerful one that identifies the invisible scars we humans have within us.
I often use this Beyond Art Therapy activity with my art therapy grief clients, or students.
The glue is applied to the paper first and will represent the invisible scars within the Beyond Art Therapy client / student.
After the glue dries ask your Beyond Art Therapy client / student to paint the scars with feelings using colors.
What makes this Beyond Art Therapy activity so powerful is that the scars and wounds get acknowledged and then feelings are identified.
Materials for Beyond Art Therapy Scars Activity:

Elmer's Glue in a squeeze bottle
Watercolors, or fast drying paint
White Card Stock, or White Construction Paper
Directions for Beyond Art Therapy Scars Activity:
1. Using the bottle of glue (Make sure it flows well before handing it to the art therapy client / student to avoid frustration) create invisible "glue like" scars that represent the scars within.
2. Allow the glue to dry. Take watercolor, or other fast drying paint, and paint over the scars of the Beyond Art Therapy creation.
3. As the paint is drying, the Beyond Art Therapy client / student can talk about the scars and the "feelings" each scar is attached to.
*Note: I usually use the "Beyond Art Therapy Color Psychology" activities (See Above) first with my art therapy clients / students before using this art therapy activity.
By doing this the Beyond Art Therapy client / student is learning the "Beyond Art Therapy Color Psychology" language.    
Read more on the pages posted at Creative Counseling 101 on Beyond Art Therapy. 
Continue to seek training as a Beyond Art Therapist below:


What do the colors mean in Art Therapy & Color Psychology? 

Shelter House Art Therapy Technique 


Art Therapy Family Portrait Drawing 

Art Therapy Self-Portrait 


Art Therapy Interpreting Drawings 

Get More Ideas Here: Creative Counseling 101 Home 

Anger Management & Art Therapy Crinkled Paper Technique 

Art Therapy Counseling Pictionary 

Art Therapy Christmas Tree Drawing & World 

The Three Animals Art Therapy Technique

The Kinetic Family Drawing Art Therapy Technique/a> 

The Kinetic School Drawing Art Therapy Technique/a> 

String of Lights Art Therapy & Genogram Drawing Technique 



Art Therapy / Anger Management Angry Snowball Technique
See More Art Therapy Ideas Here:
Adult / Child Coloring Book Page Meditation: Paradise Island Technique
Copyright © 2015 Creative Counseling 101.com 
All Rights Reserved
Disclaimer: This website and its content is intended for trained licensed mental health professionals and school certified mental health professionals to use for their clients / students at their own discretion.
*If you ignore the disclaimer above are using these techniques on yourself and you feel any discomfort or upset it is highly suggested that you seek out a licensed  mental health professional immediately.
"Beyond Art Therapy" is the concept from Dr. Stangline that combines all creative fields in therapy. It is not the traditional "art therapy" but goes beyond to include sand tray therapy, play therapy, mindfulness, meditation, color therapy, cognitive behavioral therapy, and a vast majority of other therapies.
For any other type of mental health emergency call your local 911 / Police Number immediately.
Dr. Stangline does not offer advice / suggestions to anyone who is not a professional mental health provider, or a student who is studying this field and has questions about mental health programs of study.