Helpful Behavior Intervention Support Techniques for Children
Great Support for Children, Teachers, Parents, School Counselors, Administrators, and Therapists!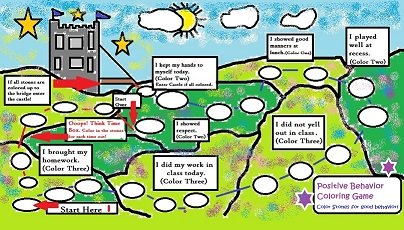 Do you have behavior problems with your child, student, or client?
On this page you will find some fantastic techniques (See the Below Links) to help even the most challenging child behave. You can use these techniques at home, school, or offer them as support to the parents of your young clients.
I have worked in the school system for 18 years as a teacher, school counselor, and Response to Intervention Coordinator.  Believe me, I sometimes think I have seen it all, and then I get a new and challenging child. I have to support teachers and parents.  As a play therapist in private practice, I also give the parents of my young clients support at home and at school with these technique ideas.  
Teachers have used the worksheets I have created over many years, and have found that they work. Parents can also use these behavior support techniques at home, or may want to offer them as support to their child's teacher. Outside therapists have used these techniques as support to parents and teachers.
Art Therapy Positive Behavior Game Chart: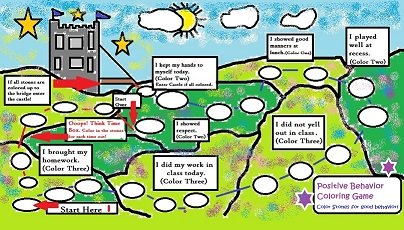 See Art Therapy Positive Behavior Game Chart Here
Positive Behavior Art Therapy / Play Therapy Game for Teachers / Parents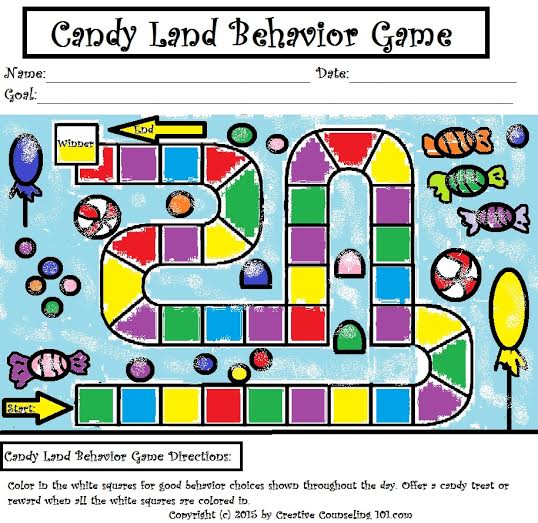 art-therapy-play-therapy-positive-behavior-game.html
The Smiley Face Art Therapy Behavior Management Game Chart:

Children love a game and this positive behavior technique makes behaving fun! 

The Smiley Face Positive Behavior Game Chart
ReThink IT
Behavior Modification Plan for Children
This plan is helpful for teachers and parents dealing with difficult behavior in children:

ReThink It Behavior Modification Plan
---
Crayon Box Therapy Positive Behavior Technique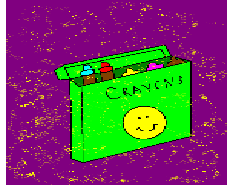 You simply have to try this behavior technique at home and in the classroom! It is so simple, yet so effective:

Crayon Box Therapy Positive Behavior Technique
---
Extreme Behavior Intervention Technique:
"The Boring Room"
This behavior intervention works when others do not. Learn how on the link below:

The Boring Room Behavior Intervention Technique
---
For more creative counseling ideas see the link below:
Creative Counseling 101.com Home
Disclaimer: This website and its content is intended for trained licensed mental health professionals and school certified mental health professionals to use for their clients / students at their own discretion.
*If you ignore the disclaimer above are using these techniques on yourself and you feel any discomfort or upset it is highly suggested that you seek out a licensed  mental health professional immediately.
"Beyond Art Therapy" is the concept from Dr. Stangline that combines all creative fields in therapy. It is not the traditional "art therapy" but goes beyond to include sand tray therapy, play therapy, mindfulness, meditation, color therapy, cognitive behavioral therapy, and a vast majority of other therapies.
For any other type of mental health emergency call your local 911 / Police Number immediately.
Dr. Stangline does not offer advice / suggestions to anyone who is not a professional mental health provider, or a student who is studying this field and has questions about mental health programs of study.