What is Play Therapy & Why Should Therapists Use It?
Play therapy is a unique way of doing therapy with children and even adults. It can be utilized by therapists, teachers, and parents.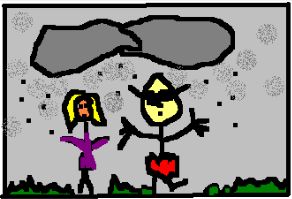 The ideal age of a play therapy client who can benefit from play therapy is between three to twelve years of age. However, clients from the ages of 3-100 can find some form of benefit through play therapy.

In my opinion every therapist should have some type of training in play therapy when dealing with clients of all ages.
Children need to see a play therapist when they have issues or therapeutic needs.
Play is the child's most basic way of self-expression. It is natural for a child to play.
Children come out of the womb knowing how to play. You do not have to teach a child how to play.
However, sometimes adults need to relearn how to play.When adults have forgotten how to play they are often at risk for certain types of mental illnesses.
Young children lack the ability to do "talk therapy" because they do not have the vocabulary, or the attention span of an adult.
Traditional "talk therapy" should be viewed (in my opinion)as unethical to use on children. Children cannot handle the stress or boredom of regular therapy, and therefore should not be subjected to "traditional talk therapy".
Natural play is every child's right as a human being.
Play helps children prepare for the grown up world they will one day need to survive, work, and live in.
Natural child play helps children learn ways to be socially acceptable. It allows children to role play over and over again and to practice what it feels like to be an adult.
By engaging in natural play children can learn how to be a success in their culture. It helps children learn to deal with negative feelings such as anger and sadness.

Play releases a child's negative feelings in a healthy, natural way. Natural play is a safe way for children to practice adult duties in life they will one day have to face.
Children know how to use natural play and do not have to be taught how to play. Natural play spans across all cultures and societies. The art of play is multicultural.
Our society, as well as many others, seems to think that children do not need to play as much as they used to.
Today, children seem to be viewed as small adults and expected to behave as such. This creates many stressors for the child and gets in the way of healthy development.
Our society is now seeing the harmful effects of children who have not been allowed to play. Any therapist, teacher, or school counselor can attest to seeing the effects of children who are expected to behave as small adults.
Learn More About Play Therapy 101 with Dr. Stangline's eBook: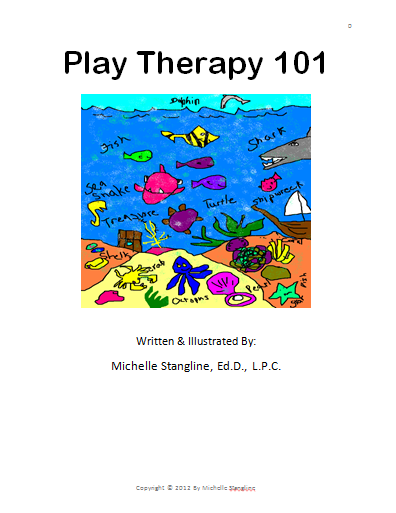 Learn from a graudate school play therapy professor in this step by step guide to play therapy. See the link below for more information.
Play Therapy eBook For Sale Link
More Creative Counseling Ideas:
Play Therapy Games to Make Your Own Play Therapy Tools 

Learn More Creative Play Therapy Ideas Here
Copyright © 2015 Creative Counseling 101.com 
All Rights Reserved
Disclaimer: This website and its content is intended for trained licensed mental health professionals and school certified mental health professionals to use for their clients / students at their own discretion.
*If you ignore the disclaimer above are using these techniques on yourself and you feel any discomfort or upset it is highly suggested that you seek out a licensed  mental health professional immediately.
"Beyond Art Therapy" is the concept from Dr. Stangline that combines all creative fields in therapy. It is not the traditional "art therapy" but goes beyond to include sand tray therapy, play therapy, mindfulness, meditation, color therapy, cognitive behavioral therapy, and a vast majority of other therapies.
For any other type of mental health emergency call your local 911 / Police Number immediately.
Dr. Stangline does not offer advice / suggestions to anyone who is not a professional mental health provider, or a student who is studying this field and has questions about mental health programs of study.