Online Professional Training Consultations with Mental Health Professionals and Private Counseling Sessions Now Available with Dr. Michelle Stangline:
---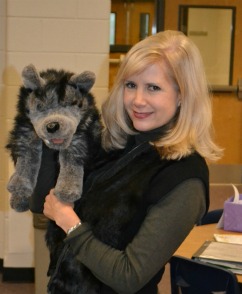 Dr. Michelle Stangline is now offering online training consultations and private online counseling services worldwide: 
Dr. Michelle Stangline is a creative counselor who is licensed in the state of Georgia. She works with children, adolescents, teens, and adults in a variety of settings. These include school counseling, college adjunct professor, counselor supervisor, private practice, and counseling in a private mental hospital.

Her doctorate degree is in Counseling Psychology. She is also q certified School Counseling, a Trauma & Grief Specialist, and a Licensed Professional Counselor. Other trainings include E.M.D.R. and Hypnotherapy.
Dr. Stangline has taught Ethics, Play Therapy, Sand Tray Therapy, and Professional Counseling Level 1, 2, & 3 at Mercer University for seven years. She was also a supervisor for counseling interns at Argosy University Atlanta for over a decade.
You can view all the eBooks written by Dr. Stangline on the right hand side of this page and you  will find a book that will teach you everything you need to know about Creative Counseling:

Creative Sand Tray Therapy
Creative Art Therapy
Creative Therapy
Creative Groups
Creative Play Therapy
Google Meets Online Counseling Sessions now available with Dr. Stangline! 
Are you a mental health professional seeking more training in Creative Counseling? Book an online Google Meets training session with Dr. Stangline today.
Are you interested in having a creative counseling session with Dr. Stangline? Dr. Stangline is now taking clients and offers counseling sessions on Google Meets.
Individual training or counseling session prices:
$150.00 for a 1 hour Google Meets Session.
If you would like to schedule a private online counseling session, or mental health professional training session please contact mstangline@gmail.com for more information.


About Dr. Stangline to Creative Counseling - Home
Disclaimer: This website and its content is intended for trained licensed mental health professionals and school certified mental health professionals to use for their clients / students at their own discretion.
*If you ignore the disclaimer above are using these techniques on yourself and you feel any discomfort or upset it is highly suggested that you seek out a licensed  mental health professional immediately.
"Beyond Art Therapy" is the concept from Dr. Stangline that combines all creative fields in therapy. It is not the traditional "art therapy" but goes beyond to include sand tray therapy, play therapy, mindfulness, meditation, color therapy, cognitive behavioral therapy, and a vast majority of other therapies.
For any other type of mental health emergency call your local 911 / Police Number immediately.
Dr. Stangline does not offer advice / suggestions to anyone who is not a professional mental health provider, or a student who is studying this field and has questions about mental health programs of study.