Play Therapy Puppets and How To Use Them: A Must Know For Play Therapy!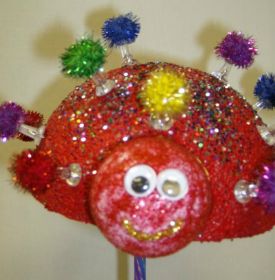 Creative Counseling Teaches You All About Play Therapy Puppets for Play Therapy Use...
I had play therapy puppets in my play therapy room for years before I actually figured out how valuable they were.
If a client is open to using play therapy puppets I can gain tremendous insight into their personal world. Now, I could not imagine doing play therapy without the use of play therapy puppets and a play therapy puppet theater.
If you work with children you need to learn how to utilize play therapy puppets in your play therapy sessions. Seek supervision from a trained play therapist before you begin.
Children will project their feelings and thoughts onto the play therapy  puppets. They feel safe using a play therapy puppet to express themselves. If you are working with children you need to have several play therapy puppets in your office.
These play therapy puppets need to range from friendly to frightening. You need to have a few fairy tale puppets, animal puppets, and some predator puppets. It is always good to have a shark, dragon, or dinosaur with teeth available when using play therapy puppets.
In addition to a few ready made play therapy puppets children like to make their own play therapy puppets. The puppets the child chooses to make will give you a lot of information about what is going on within the child's inner world.
Children like to make play therapy puppets, especially if it looks just like them or their family members! Have your client make a self-portrait play therapy puppet and allow them to take it home with them.
I keep several paper towel and toilet paper holders on hand for children to make play therapy puppets in a play therapy session and then take home. This is a great activity for your young client to project his or her feelings onto a puppet and confront other play therapy puppets.
Mix your own play therapy puppets with the child's homemade puppet to create the ultimate puppet show!
Here is how to make Paper Towel Holder  Play Therapy Puppets or Play Therapy Toilet Paper Holder Puppets:
Materials for Play Therapy Puppets:
Paper towel holders or toilet paper cardboard holders
Wiggly eyes Yarn Colorful paper
Scissors Glue Pipe Cleaners
large popsicle sticks
Directions for Play Therapy Puppets:
1. Cover the toilet or paper towel cardboard holder with paper of choice. You may want a color for the face, and colors for clothing.
2. Color in the face with nose, eyes, and ears.
3. For the eyes clip a small portion of the pipe cleaners. Glue to the eye area. Take the wiggly eyes and glue to the end of the pipe cleaners. This will give the eyes definition and a 3 D appearance.
4. Add yarn of choice for hair. Glue on the top of the paper towel holder or toilet paper holder.
5. Add clothing with paper or markers. . Large Popsicle sticks can be added for the base of the puppet. Play Therapy Paper Towel Puppet idea created by two of my best students: Lyndsey Morda and Angelie Greene.
Permission for Play Therapy Puppets granted to use idea by play therapy students: Angelie and Lyndsey.
See Homemade Play Therapy Puppet Examples Below:
See More Play Therapy Examples 

Play Therapy Puppets to Make Your Own Play Therapy Tools 

Play Therapy Puppets to Play Therapy Puppet Theater 

Play Therapy Puppets to Even More Play Therapy Puppet Theaters 

Play Therapy Puppets to Creative Counseling Home
Copyright © 2015 Creative Counseling 101.com 
All Rights Reserved
Disclaimer: This website and its content is intended for trained licensed mental health professionals and school certified mental health professionals to use for their clients / students at their own discretion.
*If you ignore the disclaimer above are using these techniques on yourself and you feel any discomfort or upset it is highly suggested that you seek out a licensed  mental health professional immediately.
"Beyond Art Therapy" is the concept from Dr. Stangline that combines all creative fields in therapy. It is not the traditional "art therapy" but goes beyond to include sand tray therapy, play therapy, mindfulness, meditation, color therapy, cognitive behavioral therapy, and a vast majority of other therapies.
For any other type of mental health emergency call your local 911 / Police Number immediately.
Dr. Stangline does not offer advice / suggestions to anyone who is not a professional mental health provider, or a student who is studying this field and has questions about mental health programs of study.