Visual Imagery and Guided  Meditation in Therapy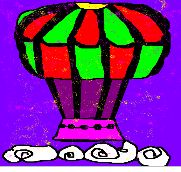 Visual imagery and guided meditation imagery is the ability to create pictures in our mind that become mental images. Meditation helps increase visual imagery.

Basically, visual imagery and guided meditation imagery is a personal window to your inner world. It is your imagination.
You have been doing visual imagery all your life, yet you may not know it. When you read a book you conjure up images from the book, especially if it is a book with only writing.
We use our own personal form of visual imagery when we want something good to happen.
We can also use visual imagery in a negative way by allowing fear to show us possible images when we worry about something bad happening.
Visual imagery is basically the same as self-hypnosis. It is the same as being in a trance like-state. However, with visual imagery you add images to your mind along with the verbal suggestions.
It is different from meditation because it is easier to focus and relax by having sights and sounds verses a more strict mindfulness meditation activity.
Every one can do visual imagery and it is an excellent tool to use for clients from a different culture. Every race, gender, age, and culture can benefit from visual imagery.
Children will respond very well to visual imagery because they are closer to the "magical thinking stage" and in general are often more creative than adults.
Visual imagery can evoke all the senses such as taste, sound, touch, and your sixth sense intuition such as creativity and abstract thinking skills.
It has the ability to encode messages inside the mind. It is also a powerful tool to get in touch with the lower part of the brain (the unconscious mind).
Research has shown that visual imagery is highly effective and has a positive impact on mental and physical health, wellness, and performance.
It has been shown to lower blood pressure and cholesterol, and strengthen immune cell activity. It can also lessen pain, depression and fatigue.
Athletes use this powerful tool to increase skill. Actors use it to increase performance.
There are three common-sense principles to visual imagery. The first one is the mind-body connection. From the minds perspective images can be just as real mentally as they are in reality.

As infants, we developed a form of visual imagery that has become embedded in our belief systems. This has been called "pre-verbal thinking."
The mind-body connection is the ability to connect our conscious mind with our unconscious mind or "Reptile Brain Part". It connects emotions to the thinking part of the brain.
Our entire body reacts and responds to sensory images as they are connected to our "pre-verbal" thinking patterns that are deeply stored within the brain.
When we meditate, use hypnosis, or use visual imagery we go into an altered state of being. In this state we are more accepting and open to growth, healing, and mastery of what we are trying to accomplish.
We can also get in touch with our creativity and intuition parts of ourselves.
We also block out things that are going on with the outside world and focus inward to our locus of control.
When we are able to control things within our own life we feel better about ourselves and increase our self-esteem, self-work, performance, and creativity in life.
Looking at our Locus of Control from within allows us to view "control" in a different light. We learn what we can and cannot control.

Visual imagery can be used in many different ways. Some therapist will order ready made c.d.'s or tapes for clients who have issues with grief, depression, anxiety, stress management, sleep issues, and anger management.
Other therapist might come up with a personalized script and read it aloud to the client in a session. They also might put the script on a tape and send it home with the client to replay.
This is very soothing to the client because they can access their therapists voice at any time.
I also make affirmation cards based on visual imagery tapes I create for my clients. This gives them an auditory and a visual hands on tool to use (See Activity: Affirmation Cards on this website).
1. Have your client begin a visual imagery c.d., tape, or your personal script by getting into a comfortable state of relaxation.
Ask the client to close their eyes and breathe deeply. There is no right or wrong way to do this activity.
2. Try to get your client to open their mind and block negative thoughts that might creep in to the visual imagery session.
3. Visual imagery gets better over time. The more you listen to a visual imagery tape, c.d., or script the more you can benefit.
4. This tool is effective if you listen to it a few times a week for at least ten minutes.
5. Some people need to move around to utilize visual imagery in a more effective way. Try a walking visual imagery meditation tape.
6. Never drive or operate heavy machinery while listening to visual imagery.
References: See HealthJourneys.com for some great ideas with visual imagery tapes. I especially love the ones from Bellruth Naperstek.
More Art Therapy Meditation & Other Art Therapy Techniques: 
Color Meditation Self-Portrait Technique
See Many Examples Page 

Visual Imagery Affirmations Page 

Visual Imagery to Creative Counseling 101.com Home
Disclaimer: This website and its content is intended for trained licensed mental health professionals and school certified mental health professionals to use for their clients / students at their own discretion.
*If you ignore the disclaimer above are using these techniques on yourself and you feel any discomfort or upset it is highly suggested that you seek out a licensed  mental health professional immediately.
"Beyond Art Therapy" is the concept from Dr. Stangline that combines all creative fields in therapy. It is not the traditional "art therapy" but goes beyond to include sand tray therapy, play therapy, mindfulness, meditation, color therapy, cognitive behavioral therapy, and a vast majority of other therapies.
For any other type of mental health emergency call your local 911 / Police Number immediately.
Dr. Stangline does not offer advice / suggestions to anyone who is not a professional mental health provider, or a student who is studying this field and has questions about mental health programs of study.