Creative Play Therapy Resources & Supervisors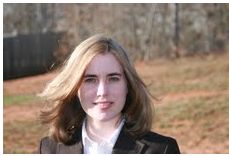 Jill Osborne, EDS, LPC, is a creative play therapist. She is in private practice and has also created a Play Therapy Blog called "Jill's Writing and Play Therpay Page".
This is an excellent resource for therapists, students, and parents.
Jill writes books on play therapy and has several interesting articles on play therapy, etc.
She even has a video on her blog that I show in my play therapy class at Mercer.
Click on the link below for Jill's Bio:

Jill Osborne's Bio & Information


Or, you can go straight to Jill's Blog at the link below:
Jill Osborne's Play Therapy Blog Information
Trudy Post Sprunk: Registered Play Therapist and Supervisor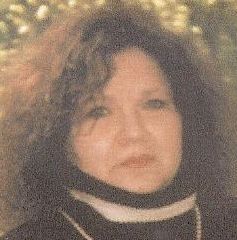 If you ever get the chance to meet Trudy Post Sprunk you are in for a rare treat. She is truly one of the most gifted play therapists and supervisors for play therapy around.
Trudy is the president of the Georgia Play Therapy Association in Atlanta, Georgia. She is also one of the most well known registered play therapy supervisors who train play therapist.
See more information on Trudy at the below link:
Trudy Post Sprunk Play Therapist and Supervisor


Play Therapy Resources to Creative Counseling 101.com Home
My wish is that you will find the benefits of play therapy either as a trained professional play therapist, or play therapy client!
I truly hope that Creative Counseling 101 can open the creative doors for your practice with clients!
Learn the History of Play Therapy

What Makes a Good Play Therapist?
How to set up a Play Therapy Room
How to actually do Play Therapy
Advertise Your Play Therapy Practice for Free, Post Your Writings, Share Ideas Here:
See All Examples of Professional Play Therapists Writings and Posts & Play Therapy Graduate Student's Work Here
See More Creative Counseling Ideas Here
Disclaimer: This website and its content is intended for trained licensed mental health professionals and school certified mental health professionals to use for their clients / students at their own discretion.
*If you ignore the disclaimer above are using these techniques on yourself and you feel any discomfort or upset it is highly suggested that you seek out a licensed  mental health professional immediately.
"Beyond Art Therapy" is the concept from Dr. Stangline that combines all creative fields in therapy. It is not the traditional "art therapy" but goes beyond to include sand tray therapy, play therapy, mindfulness, meditation, color therapy, cognitive behavioral therapy, and a vast majority of other therapies.
For any other type of mental health emergency call your local 911 / Police Number immediately.
Dr. Stangline does not offer advice / suggestions to anyone who is not a professional mental health provider, or a student who is studying this field and has questions about mental health programs of study.