A Truly Great Play Therapist: Trudy Post Sprunk
If you ever get the chance to meet Trudy Post Sprunk you are in for a rare treat. She is truly one of the most gifted play therapists and supervisors for play therapy around!
Trudy is the president of the Georgia Association for Play Therapy Inc. in Atlanta, Georgia.
She is also a registered play therapist and registered play therapist supervisor.
You can visit The Georgia Play Therapy Association website at http://www.gapt.org/p1_therapeutic.htm for information on supervision and play therapy workshops and trainings.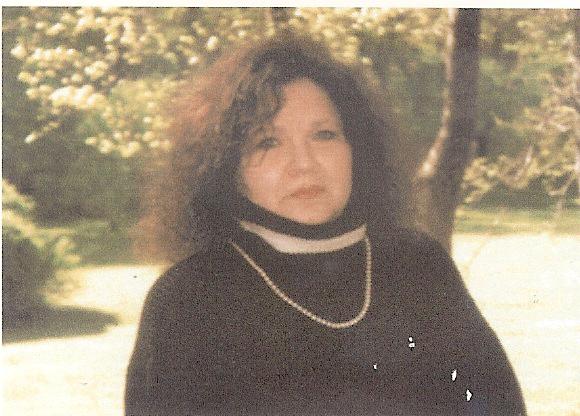 Trudy is a gifted speaker as well. She is responsible for bringing many therapist into the play therapy arena. Many play therapist in the southeast have been personally trained by Trudy!
She is simply the best in the business! Trudy runs groups for play therapist training and is very affordable.
Below is information on her private practice:
Tucker Center for Personal Growth Inc. Trudy Post Sprunk M. Ed. Licensed Marriage and Family Therapist Licensed Professional Counselor Registered Play Therapist and Supervisor Certified Play Therapist and Supervisor Board and A.A.M.F.T. Approved Supervisor L.P.C.A. Registry of Supervisors E.M.D.R. Certified Therapist
4893 Lavista Road Tucker, Georgia 30084 Phone 770-491-7423
Trudy Is A Gifted Speaker As Well. She Is Responsible For Bringing Many Therapist Into The Play Therapy Arena. Many Play Therapists In The Southeast Have Been Personally Trained By Trudy!
She Is Simply The Best In The Business! Trudy Runs Groups For Play Therapist Training And Is Very Affordable.
Below Is Information On Her Private Practice:
Tucker Center For Personal Growth Inc. Trudy Post Sprunk M. Ed. Licensed Marriage And Family Therapist, licensed Professional Counselor, registered Play Therapist And Supervisor, certified Play Therapist And Supervisor, board And A.A.M.F.T. Approved Supervisor, l.P.C.A. Registry Of Supervisors, E.M.D.R. Certified Therapist
4893 Lavista Road Tucker, Georgia 30084 Phone 770-491-7423 TRUDY POST SPRUNK LMFT&S, LPC & CPCS, RPT&S, CPT&S, has Been A Psychotherapist Since 1971 And Has Been In Private Practice In Tucker, Georgia Since 1985.
Trudy Has A Presented Over 700 Lectures At Local, National, And International Conferences. She Has Done Radio And Tv Interviews On Topics Relating To Play Therapy And Parenting.
She Has Written Articles That Have Appeared In Learning Times, Gacld Newsletter, Acld Newsbriefs, Apt Supervision Report And E-Distance Learning Course.
She Also Collaborated On The Book "Creative Family Therapy Techniques" By Liana Lowenstein.
She Has Provided Supervision Since 1993 And Currently Has Fourteen Supervision Groups In Progress And Has Supervised Over 250 Therapists.
She Currently Serves On The Advisory Board For Argosy University And Georgia State University In Atlanta Visit Her Website (Georgia Play Therapy Association) Below By Hitting The Link.
You Will Also Find Some Incredible Play Therapy Trainings. I Am Never Disappointed With Any Of The Georgia Association for Play Therapy Trainings.

Trudy Post Sprunk's Resume:


Link to Trudy Post Sprunk's Website

Play Therapist Trudy Post Sprunk to Play Therapy Resources

Play Therapist Trudy Post Sprunk to Creative Counseling 101.com Home
Disclaimer: This website and its content is intended for trained licensed mental health professionals and school certified mental health professionals to use for their clients / students at their own discretion.
*If you ignore the disclaimer above are using these techniques on yourself and you feel any discomfort or upset it is highly suggested that you seek out a licensed  mental health professional immediately.
"Beyond Art Therapy" is the concept from Dr. Stangline that combines all creative fields in therapy. It is not the traditional "art therapy" but goes beyond to include sand tray therapy, play therapy, mindfulness, meditation, color therapy, cognitive behavioral therapy, and a vast majority of other therapies.
For any other type of mental health emergency call your local 911 / Police Number immediately.
Dr. Stangline does not offer advice / suggestions to anyone who is not a professional mental health provider, or a student who is studying this field and has questions about mental health programs of study.