Sand Tray Therapy
Survivor Activity
Every person has a survivor within themselves, especially people who have dealt with trauma. The sand tray therapy is the perfect tool for working with trauma survivors.

In this powerful sand tray therapy activity it is helpful to get clients thinking about the part of themselves called the survivor.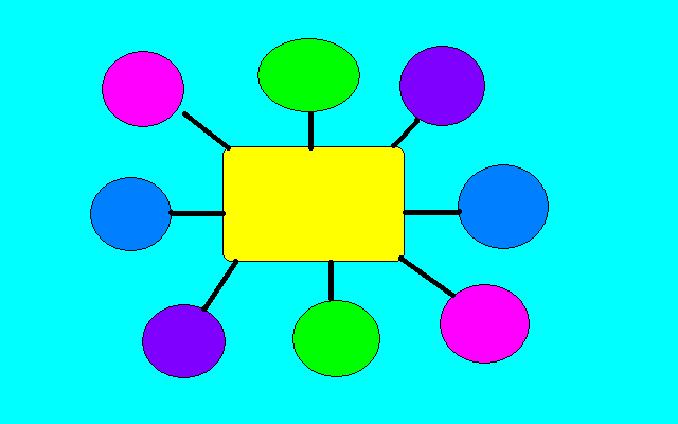 This powerful part is actually the "superhero" of the ego and needs to be celebrated.
In this exercise the client will identify their inner survivor and link support systems that enabled the survivor to survive and thrive.
Materials Needed:
Worksheet Above
Miniatures or Clip Art Cutouts
Directions:
1. Ask your sand tray therapy client to identify their inner survivor by finding a miniature or clip art photo that represents it.
2.Put the inner survivor miniature in the center of the web.
3.Identify a resource or support system that has enabled the inner survivor to survive in life.
The sand tray therapy client may want to identify resources, support systems, or people in their childhood that helped the inner survivor exist and possibly thrive.
Put these miniatures in the circles surrounding the survivor.
4.Extend the sand tray therapy activity project by brainstorming other resources that the client has yet to consider that can further assist the survivor and allow the survivor to thrive.
*This sand tray therapy activity will allow the sand tray therapy client to see that they have had support throughout their life and may be missing other opportunities for support.
It may also help the sand tray therapy client realize that they are stronger than they think they are. They can tap into their inner survivor during times of stress to build self-confidence and self-esteem. 

Sand Tray Therapy Survivor Activity to Creative Counseling 101 Home
Disclaimer: This website and its content is intended for trained licensed mental health professionals and school certified mental health professionals to use for their clients / students at their own discretion.
*If you ignore the disclaimer above are using these techniques on yourself and you feel any discomfort or upset it is highly suggested that you seek out a licensed  mental health professional immediately.
"Beyond Art Therapy" is the concept from Dr. Stangline that combines all creative fields in therapy. It is not the traditional "art therapy" but goes beyond to include sand tray therapy, play therapy, mindfulness, meditation, color therapy, cognitive behavioral therapy, and a vast majority of other therapies.
For any other type of mental health emergency call your local 911 / Police Number immediately.
Dr. Stangline does not offer advice / suggestions to anyone who is not a professional mental health provider, or a student who is studying this field and has questions about mental health programs of study.