List of Play Therapy Toys For Use in Play Therapy
Below you will see one of the play therapy rooms I used to have as a school counselor. Many of the play therapy toys, including the play therapy doll house, and play therapy puppet show are home made. You do not need to buy a lot of toys for play therapy!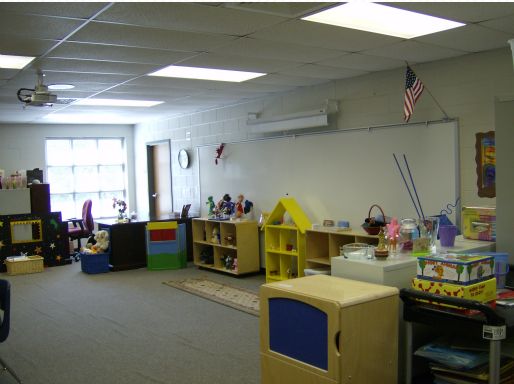 Play Therapy Toys Model Horse Stable- Model Horses- Model Horse Stable (Homemade is the best!)
Play Therapy Toy Model Castle With Knights, Princess, Dragons
Play Therapy Toy Pirate Ship With Pirates
Play Therapy Toy Model Classroom Set
Play Therapy Toy Model Courtroom Set
Play Therapy Toys / Art Supplies:Glue, sparkles, buttons, feathers, glitter, pipe cleaners, jewels, seashells, stones, fuzzies, popsicle sticks, sequins, confetti, toothpicks, anything crafty with color or sparkle, and colored paper.- Paper- Easel- Paint- Markers- Glue- Scissors
Play Therapy Toys Food Items:- Small Suckers or Lollipops -Frosting and food coloring
Play Therapy Toys Paper & Plastic Items:
- Study Paper Plates- Empty and cleaned 1 gallon milk jug- Plastic water bottles
(Start to collect recycled materials.)
Play Therapy Toys Dollhouse Dolls & Dollhouse:
Homemade Doll House or store bought doll house: -Doll House Furniture (Can be homemade or store bought)-Materials to build your own doll house. -Doll house people or miniaturesI have several homemade doll houses in my collection.
Play Therapy Toys List
Homemade Puppets (Some purchased puppets), & Homemade Puppet Theater
Play Therapy Puppets-Puppet Theater-Magazine cutouts to make paper doll/etc. cutouts
Play Therapy Stuffed Animals & Dolls
- Teddy Bears or Stuffed Animals- Dolls
Games-Play Therapy Games
Books-Play Therapy Books
Tea Party
- Child size plastic tea cups, saucer, plates, and tea pot.- Small Table & Chairs
Birthday Items:
- Birthday Party supplies (party hats, blowers, balloons, banners).
Sand Tray Therapy Toys & Miniatures
For the beginning Sand Tray Therapist:
1 aluminum cooking tin (about the size a turkey can fit into). Do not use anything related to a cat litter box!Blue spray paint to paint the bottom of the sand tray.Clean sand box sand (Go in with other students to purchase this.) / Make sure sand is clean and sand box sand.
- For the trained Sand Tray Therapist: Regulation Sand Tray
Suggested Miniatures for Sand Tray Therapy:
(Do not feel that you must purchase all items below. Look in your house, buy Happy Meals, trade with friends.)
(Get cheap bags in bulk of dinosaurs, army men, jungle, farm, or other animals.). We host a Miniature Swap in class.
Play Therapy Toy Sand Tray Miniature Themes
Holiday
Army men / Rescue
Policemen / Rescue
Miniature alcohol bottles
Animals (farm, jungle, ocean, etc.)
More Play Therapy Toys List:
Dinosaurs
Reptiles
Horses
Bugs
Fantasy
Trees / bushes / flowers/ rocks / fences / bridges / nature / shells
Human figures
Super heroes
Religious
Pirates
Action figures
Infants
Fairies / elves
Vehicles
Warriors
House / home
Witches / wizards
Ugly miniatures
Homies
Magazine cut outs that visually speak to you.
Theme miniatures: Winnie the Pooh, Mickey Mouse, Disney, etc.
Other Play Therapy Toys
Plastic Bucket with shovel
Medical Healing Items: Medical Play Kit
Nurturing Items: Baby Bottles
Plastic Knife and Gun (Not for school use!)
Treasure Box
Hiding Items: Tents, boxes
Costume Items for Dress Up
Bop Bag
1 Noodle (cut in half) for sword fighting
Do not feel you need to purchase all at once.
Copyright © 2015 Creative Counseling 101.com 
All Rights Reserved
For more free ideas on creative play therapy visit the link below:
Creative Counseling 101.com Home
---
How to Use The Sand Tray for Sand Tray Therapy Link:
More Ideas on Sand Tray Therapy
Disclaimer: This website and its content is intended for trained licensed mental health professionals and school certified mental health professionals to use for their clients / students at their own discretion.
*If you ignore the disclaimer above are using these techniques on yourself and you feel any discomfort or upset it is highly suggested that you seek out a licensed  mental health professional immediately.
"Beyond Art Therapy" is the concept from Dr. Stangline that combines all creative fields in therapy. It is not the traditional "art therapy" but goes beyond to include sand tray therapy, play therapy, mindfulness, meditation, color therapy, cognitive behavioral therapy, and a vast majority of other therapies.
For any other type of mental health emergency call your local 911 / Police Number immediately.
Dr. Stangline does not offer advice / suggestions to anyone who is not a professional mental health provider, or a student who is studying this field and has questions about mental health programs of study.