The History of Art Therapy
Licensed therapist need to understand the rich history of art therapy. It is also important to learn that as a licensed therapist, you already have a base training from traditional therapy teachings.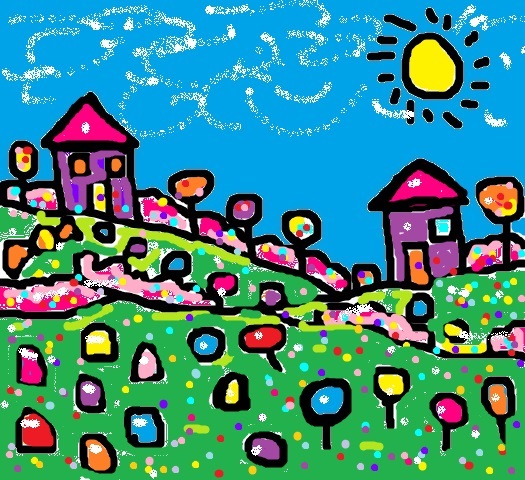 The History of Art Therapy
During the classical period of art therapy, the 1940's to the 1970's, mental health professionals from psychiatrists, analysts, social workers, psychologists, and counselors contributed to writing about the value of art therapy.
The early days of art therapy saw researchers seeking knowledge from psychology and the behavior sciences (Kaplan, 2000). Each of these early pioneers of art therapy was trained in other mental health professional fields.
There were four pioneers who wrote about the field of art therapy in the classical period. Margaret Naumburg is called "The Mother of art Therapy" and is the primary writer of art therapy.
She was heavily influenced by Carl Jung and Sigmund Freud and took many of her ideas from psychoanalytic practices.
Naumburg believed that art drawings were a "symbolic communication of unconscious material and said it would diminish transference in the therapeutic setting (Detre et al., 1983).
Edith Kramer took the approach that "art can be therapy". She took a great interest in the  actual art making process and paid close attention to the sublimation of the defense mechanism, part of Freud's personality theory (Kramer, 1993).  She worked in the educational setting and applied art therapy in therapeutic schools.
The third major contributor of art therapy is Elinor Ulman.  Ulman founded "The Bulletin of Art Therapy" and published the first book of essays on art therapy, "Art Therapy: Problems of Definitions".  Another pioneer, Kwiatkowska, contributed in the area of family art therapy and art therapy research.

In the 1970's two major publications of art therapy came about. The first is "Art Psychotherapy" in 1972 and "Art Therapy: Journal of the American Art Therapy Association in 1982.
Art Therapy is a combination of many therapeutic approaches. These include Psychodynamic (Freud & Jung), Humanistic (Gestalt, Existentialism, Person-Centered, Adlerian, & Phenomenological), Cognitive / Behavioral Therapy, Developmental Therapy, Behavioral Psychology, and Marriage and Family Therapy as well as many others.
One can see that the average mental health professional has training in many of the therapeutic approaches above. So, what makes an art therapist different from a regular mental health professional?
In my opinion, all licensed therapists have the capacity to use art therapy with their clients. Of course, training for the licensed professional is necessary with continuing education courses in art therapy.
Continue to seek training as a art / counseling therapist:
House-Tree-Person Art Therapy Technique 


Catastrophe Scale in Art Therapy Activity 

What do the colors mean in Art Therapy & Color Psychology? 

Shelter House Art Therapy Technique 

Art Therapy Group Counseling Activity Worksheet 

Art Therapy Family Portrait Drawing 

Art Therapy Self-Portrait 

Art Therapy Assessment Drawing Technique 

Art Therapy Interpreting Drawings 

Get More Ideas Here: Creative Counseling 101 Home 

Anger Management & Art Therapy Crinkled Paper Technique 

Art Therapy Counseling Pictionary 

Art Therapy Christmas Tree Drawing & World 

The Three Animals Art Therapy Technique

The Kinetic Family Drawing Art Therapy Technique/a> 

The Kinetic School Drawing Art Therapy Technique/a> 

String of Lights Art Therapy & Genogram Drawing Technique 

Art Therapy / Meet in the Middle Activity 

Art Therapy / Anger Mangement Angry Snowball Technique
See More Ideas Here:
House / Tree / Sun / Water / Art Therapy Animal Drawing Technique
Copyright © 2015 Creative Counseling 101.com 
All Rights Reserved