How To Help Your Kid Deal With Bullies | Bullying Prevention Help From Creative Counseling 101.com

Get your free set of twenty bullying prevention cards on the link at the bottom of the page to help your child, client, or students with bullying!
Stop Bullying Now!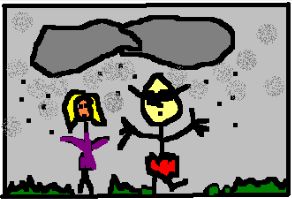 Bullying Prevention Advice for Parents, Kids, Therapists, and Teachers, and School Counselors.
I have been a counselor for over fifteen years now. I have worked in the private practice sector, a mental institution, and as a school counselor for elementary and middle school kids.
I am going to tell you what I see going on with bullies and their victims. Yes, I said "victims". I know I am supposed to use the politically correct word of "target". But that does not help when I use that word.
However, I see that bullying is a two way street. It takes a bully and a victim to allow bullying to happen. A "target" takes none of the responsibility for the bullying. Let me explain...
I see all kinds of kids as a school counselor. Some of these kids are "bullies", some are the "victims", and some are the "victim bully" or "bully victims". Some of the kids I see are resilient and don't allow the "bully" to get to them.
The bully will leave this "resilient kid" alone and go find a "victim". I see it happening every day.
I see kids who are in the "victim" role and if you put them in any school in the world they would still take on this role. There is some strange phenomenon going on with this.
It is as if they wear an invisible shirt saying "victim" on it. The bully is naturally drawn to them and will select this kid to bully.
The bully is in the same situation. If the bully goes to any school in the country or world he or she will continue to bully.
Then we have the child that has been bullied and will bully back because that is what they learned. This is a hard situation because we can't tell who started the bullying.
I have been in many schools and I see that the administrators work very hard to stop "bullying". I can honestly say that they try their best to make sure all kids are safe and happy (At least in my schools).
Bullying happens at public schools and upscale expensive private schools. I know because I have worked as a counselor for both settings.
We (parents, teachers, and counselors) must teach our kids how to handle bullying in the correct format. We need to be teaching and empowering our kids how to handle the "bully" or "bullies".
If we do not teach this then we are allowing kids to get bullied and picked on. Even worse than this we are allowing our kids to develop an unhealthy and weak self-esteem core. This will have a negative effect on the child the rest of their life.
I am going to explain to you what you need to do to help your child deal with bullies effectively. If you are telling your child to go "hit" or "beat up" the bully you are doing major damage to your child.
If you are the type of parent who handles the bully yourself or who overreacts to any type of "teasing" that your child endures you are also doing major damage to your child.
Hold on, let me explain myself. First I need to tell you my story and how I came up with the coping skills and bullying prevention plan I now teach kids in elementary and middle schools.
Click the link below to continue to the next page:
A School Counselor's Story on Bullying Prevention
---
Get Your Free Bullying Prevention Skills Card Set of Twenty Cards to Print Out: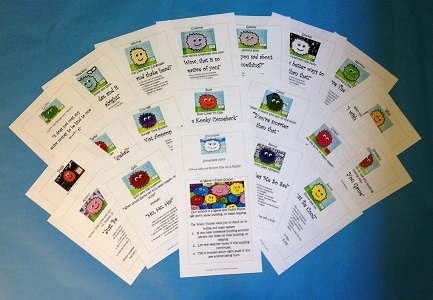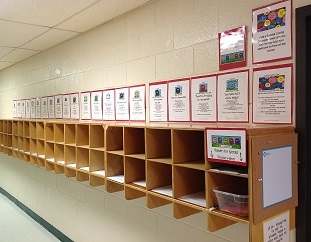 See Bullying Prevention Coping Skill Card Set: Help Teach Coping Skills. Created by Dr. Stangline and used in many schools and homes across the country:
See More Information on  Bullying Prevention Here:

See Free Bullying Prevention Card Techniques Here
---
Teach Your Kids All The Bullying Prevention Coping Skills Here 

Top Ten Tips for Bullying Prevention for Children, Teens, and Adults Help Your Child Deal With Bullies to Creative Counseling 101 Home Copyright © 2015 Creative Counseling 101.com All Rights Reserved