Buy a Custom Regulation Sand Tray Therapy Tray with "How to do Sand Tray Therapy eBook":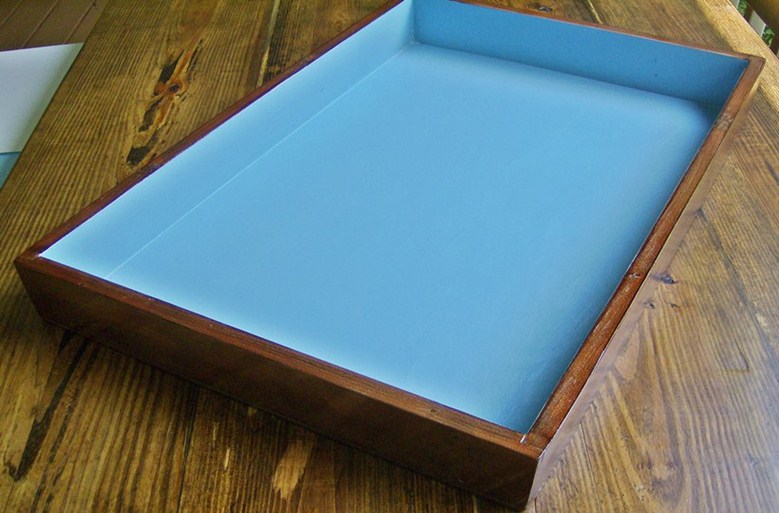 Customized Regulation Wood Sand Trays for Sand Tray Therapy with  "Sand Tray Therapy 101" eBook
Now Available for Only $175.00
We are pleased to announce that we now offer customized 'regulation size' sand trays for sand tray therapy. My eBook "Sand Tray Therapy 101" also comes with the sand tray order! This book retails for $39.95, but is free with your custom sand tray purchase!
Free "Creative Sand Tray 101" eBook included with Custom Sand Tray Purchase. Now you can have the actual book that I teach from in my graduate classes for sand tray therapy for free with the purchase of a custom regulation sand tray!
This "How to do Sand Tray Therapy" book contains 147 pages of sand tray information, ideas, and activities to help you be a creative sand tray therapist.
Inside this book you will find worksheets your client can use in sand tray therapy for a deeper experience.You will love this books simple format that takes your through the actual steps of sand tray therapy.
This book is based on the actual graduate counseling class that I teach at Mercer University in Atlanta.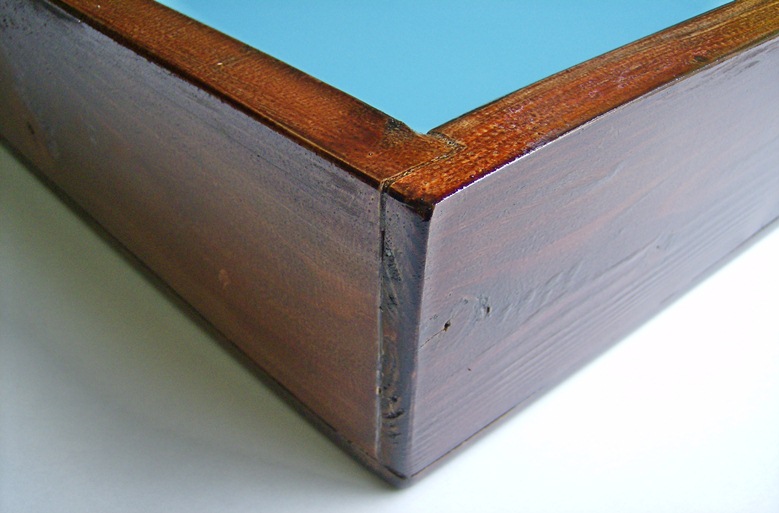 This Sand Tray Therapy eBook will take you step by step into the powerful world of sand tray therapy. If you have never been trained in sand tray therapy, or would like to learn more ideas on sand tray therapy this eBook is for you.
Hundreds of counseling graduate students have been trained on the Creative Counseling 101 method in Sand Tray Therapy.
Now, you can also be trained and use this valuable tool for your therapy clients. You get a beautiful customized regulation sand tray for only $175.00 and my "Creative Counseling Sand Tray Therapy 101 eBook is added to your order for free!
See Our Actual Customized Regulation Sand Trays Below: Our sand trays are stained and painted in the traditional method of the regulation sand tray recommended by Dora Kalff.
We offer many stain color choices for your own customized sand tray. The inside is painted with a blue water-based paint to represent the water and the atmosphere.
The outside of the tray is stained to bring out the beauty of the solid pine wood. The tray is then covered in a water-based polyurethane coating to protect the wood. 

The sand trays are currently made using beautiful Turquoise Blue paint (photo below) on the inside, but if you'd prefer the darker Sapphire Blue (photo above), just let me know by email.
You will also have a choice of stain for your sand tray. Custom lids and custom stands are also available. 


Handcrafted Rabbet Joints are used for strong tray corners, so that your sand tray will last for many years. 


Layers of polyurethane are applied to protect the wood and give a beautiful finish. I love how the wood grain shows like a piece of fine furniture. 


The sand tray's regulation size outside dimensions are: 30 inches x 20 inches x 4 inches.Handcrafted from 3/4 inch solid Pine Boards and strong MDF board on the bottom.This sand tray with the free "Sand Tray Therapy 101" eBook is offered at the incredible price of $175.00. (FREE SHIPPING within USA only).
Once you purchase your sand tray, you will be contacted by email so that you may choose your exterior wood stain color and interior paint color.
You will be able to download your free "Sand Tray Therapy 101" eBook from the purchase e-mail that will be sent to you.
Please allow approximately 2 -3 weeks for production and shipping. Once your sand tray ships, we will email you a UPS Tracking number that you can use to track your package to your destination.
Each regulation sand tray order is custom made for you. Your new sand tray will last for years in your sand tray practice or school counseling setting.
Purchase a Customized Regulation Sand Tray Here:
Sand Tray Price with the free "Sand Tray Therapy 101" eBook(Free Shipping within USA): $175.00Credit cards, Debit cards and PayPal are accepted.

If you have any questions, please contact me at mstangline@gmail.com.
Regulation Sand Tray Therapy Tray Buy Now Button:
---
---
---
Sand Tray Therapy eBook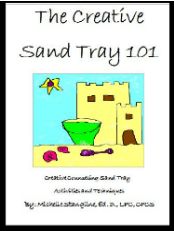 To Purchase the eBook only see this link:

Sand Tray Therapy eBook for Sale Link
Copyright © 2015 Creative Counseling 101.com 
All Rights Reserved