How to Become a Play Therapist
To become a play therapist you must hold an active license in a mental health field such as counseling, psychology, or social work.
Before you can become a play therapist you must go to school, earn a degree in mental health, and get licensed in your field. Each state has a different criteria set up for counselor or mental health licensure in the United States. To become licensed in the state you live in one usually must hold a Master's Degree or higher in mental health, take a state test, and have at least two to three years of supervision from a licensed supervisor.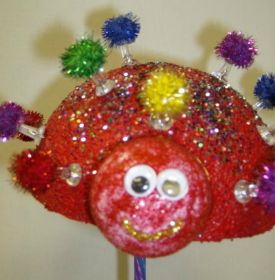 Candidates must have completed some type of course work in ethics, child development, and play therapy with an accredited degree and licensure program such as APA, CACREP, or NSWA.
To Become a Registered Play Therapist:
You must have the above training and continue 150 hours of play therapy instruction that specifically says the words "play therapy" in the course title.
You also must have completed 500 hours of working as a play therapist under the supervision of a licensed supervisor.
You also need at least 50 hours of direct supervision in play therapy. This supervision needs to be from a state approved supervisor.
State approved supervisors need to have additional training in supervision. For instance, in the state of Georgia a state approved supervisor is called a Licensed Professional Counselor Supervisor, or L.P.C.S.
The Association for Play Therapy is an agency that gives out the certification for Registered Play Therapist. You will need to submit transcripts, social security number, and your play therapy educational coursework in play therapy.
You can choose to contact a Credential Coordinator at The Association for Play Therapy and ask them to preview your application for a $50.00 fee.
The fee to apply for the registration of play therapy is $80.00 for members of Association for Play Therapy and $160.00 for non-members. The application is on the Association for Play Therapy's website.
If you are an L.P.C.S. you have taken classes in supervision, been accepted by the local agency that gives certification such as mine, the Licensed Professional Counseling Association.
In order for me to get this certification I had to take a class in supervision and then submit the class to the L.P.C.A. organization. I also have to continue to take classes every two years in supervision and ethics.
I am not a registered play therapist, but am working towards earing this certification.
To date I have many hours of play therapy training. I have well over 500 hours of play therapy experience and have had well over fifty hours of play therapy supervision. I continue to work as a play therapist, attend major play therapy workshops, and watch the hours add up.
One day I may choose to apply for the registered play therapist credential. However, I have never had a parent or guardian ask me if I was "registered" as a "play therapist".
I can call myself a "play therapist" but I am not allowed to call myself a "registered play therapist or R.P.T. I have had several years of working directly with children and have had advanced training in play therapy.
I have taught play therapy for two years at Mercer University in Atlanta, Ga. However, I am not a registered play therapist or a registered play therapist supervisor.
The Association of Play Therapist will not allow me to use the forty hours of class time that I teach each semester as play therapy hours.
The best way to become a registered play therapist is to seek supervision with a registered play therapist supervisor. Supervision with a registered play therapist supervisor can be more expensive than regular supervision.
It is advisable to find a registered play therapist supervisor that offers group supervision.
Trudy Post Sprunk is the talented guru of registered play therapist supervisors in Atlanta, Ga. She offers affordable groups to licensed counselors who are seeking the title of registered play therapist.
It is also financially beneficial to work for an agency that has a registered play therapy supervisor on staff. Quite often, these agencies can offer affordable supervision or free supervision to licensed counselors seeking the registered play therapy credentials.
It is also important to note that once you have become a registered play therapist you will need to have 36 hours of continuing education every three years. You must have 18 direct play therapy hours and 9 non direct hours. When I am acting as a school counselor I use play counseling and not play therapy. Play counseling is not as intensive as play therapy. It is shorter due to the limited time I have to deal with each student.
Play counseling does not delve as deep as play therapy. As a school counselor I am limited with my interventions. I need to refer a student to an outside therapist if therapy is needed.
One must remember that schools are meant for education and not social services. I have to tell parents and guardians that I cannot do therapy on their child as a school counselor.



How to Become a Play Therapist to Play Therapy

How to Become a Play Therapist to Creative Counseling 101 Home